Bellevue is a city that is booming with energy & excitement, surrounded by the natural beauty of the Great Plains. Check out our directory, list of events, and GoSarpy.com to get ideas and start planning!
Discover what makes Bellevue so great! Check out our recent and future events!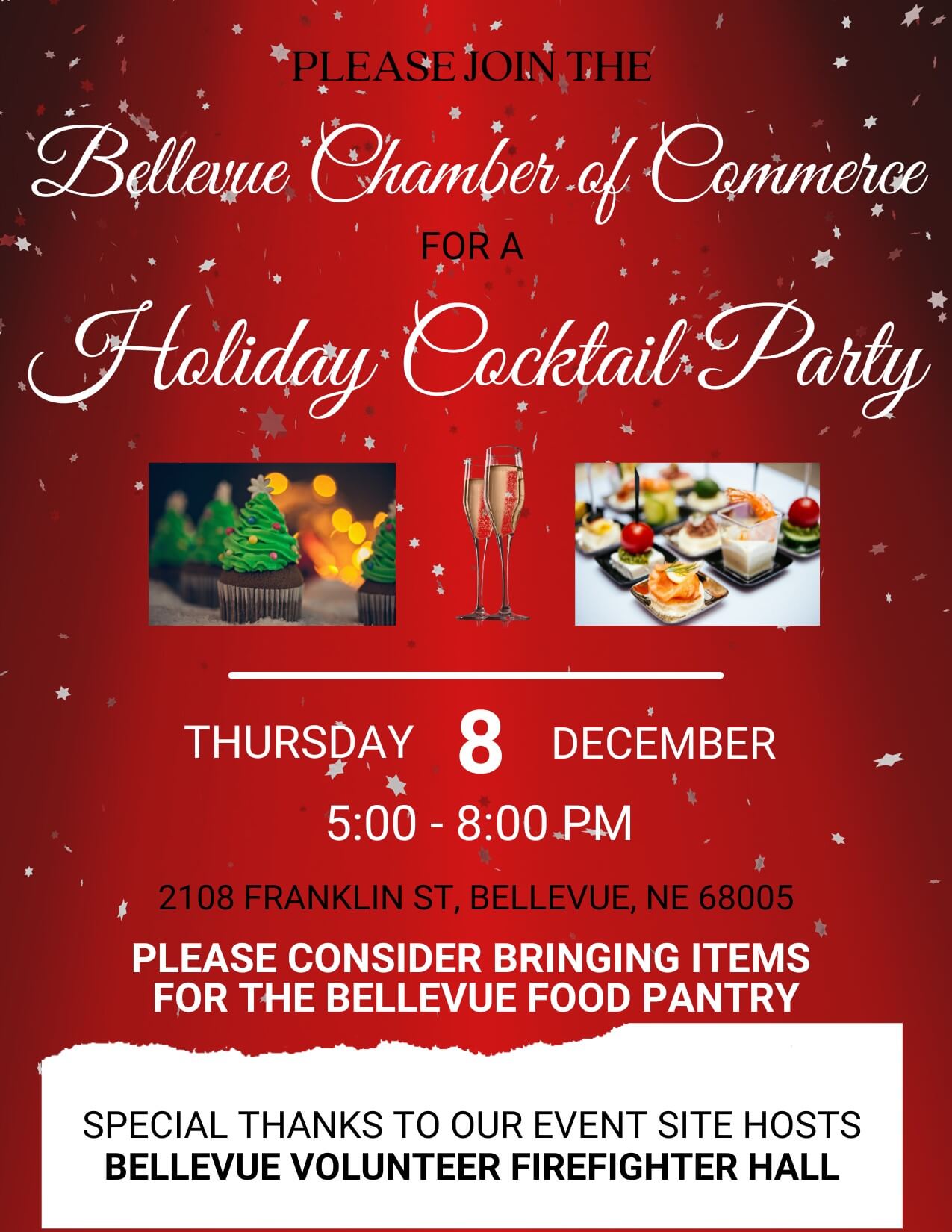 Don't Miss This!
Chamber Holiday Party
Member Appreciation Celebration
Thursday, December 8, 2022
Learn More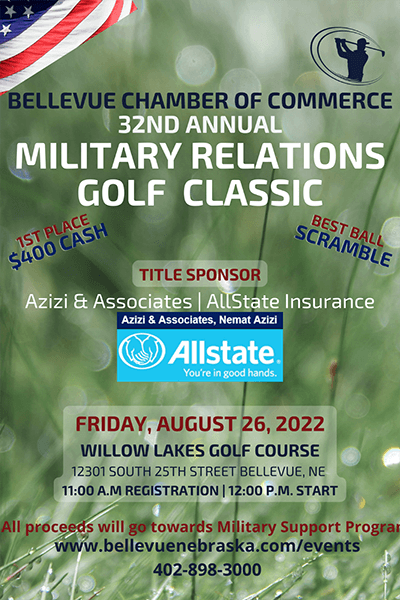 Thanks for Attending!
Military Relations Golf Classic
Friday, August 26, 2022